Biomedical Autism Intervention Doctor Explains The Secrets Behind The Myths And Marvels Of Methyl-B12 Therapy For Autism!

See Why Parents of Children With Autism Are Calling
Methyl B-12 a "Miracle Treatment":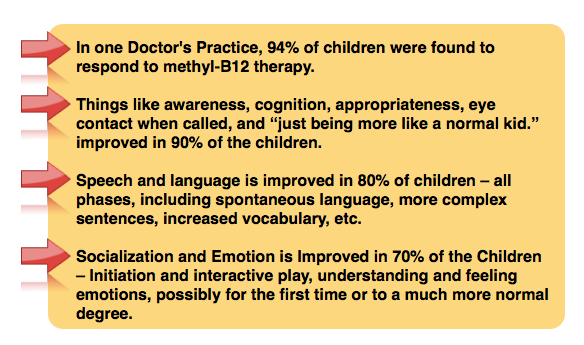 This Therapy is called Methyl-B12 and it has had dramatic results for thousands of children suffering from autism. Methyl-B-12 is not a 'Cure All', and there are some instances where children experience mild side effects. You really need to have this information to know how to handle any side effects.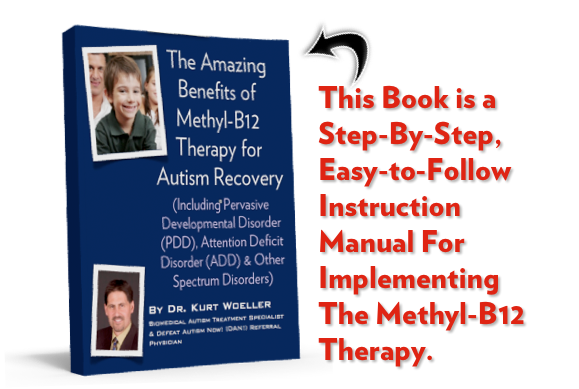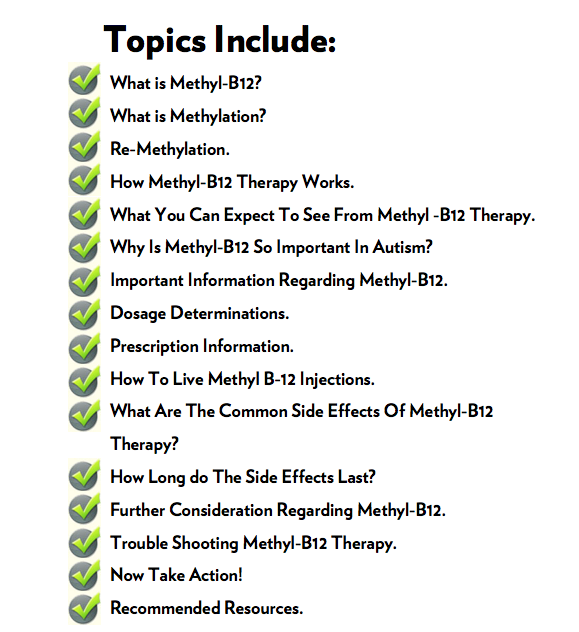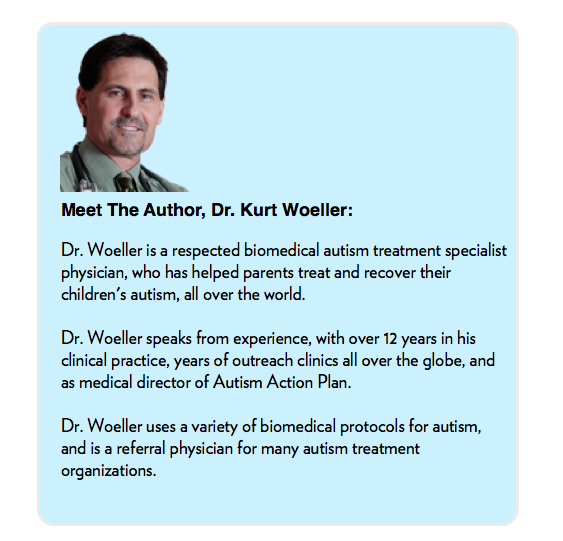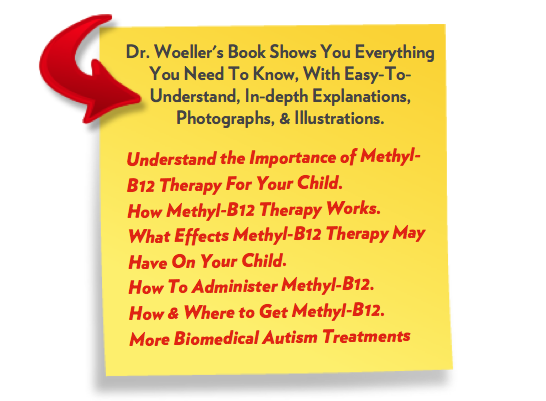 Dr. Woeller's breakthrough methyl-b12 therapy book is just $37. It is an ebook that you download to your computer or mobile device. Once you purchase the book, you will be directed to a download page, where you click on the link and save the book to your computer. The ebook is in a .pdf format, so you can even print it out if you desire. The best part is, you can have this vital information in your hands in just a few moments! No waiting for the snail mail, or trudging off to a book store. You will have instant access to this book no matter what time of day or night you are purchasing it.